Salary Negotiations Can Be A Bit Challenging! Here's 5 Tips to Get You Closer to What You Want
Well look at you!! After sending out a solid resume that didn't end up in a black hole, you rocked the interview and BOOM you were presented with an offer. YASSS!!!!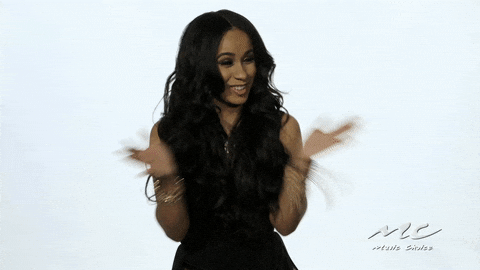 I'm sure you're thinking- well what now? Should I accept the offer? Well that depends….if you were working with a good recruiter, they would've already asked you what your salary expectations were prior to extending you the offer.  If you played your cards right the offer that you're listening to while you're holding your phone in the vulcan death grip in anticipation will be music to your ears. If that's the case- then, Yes, by all means accept!
But if that's not the case then now is your time to negotiate! That's right you read that right, NEGOTIATE!!! See most women don't negotiate, they tend to accept what is initially offered. This is due to a number of reasons but mainly because we don't have the guts to ask for more.  We're scared. We lack the confidence to go for it. Listen, you all know the saying closed mouths don't get fed. You've got to go for it and more importantly you've got to be ready to negotiate! Now you might be thinking how do I do that? Well first you gotta put in some work.
HERE'S WHAT YOU NEED TO DO:
Step 1- Prep - Before you submit any resume and/or apply to a job you need to do your prep work. I can't stress this.  Prep! Know your shit going in. What do I mean? Know your worth. However don't just put a random price tag on because YOU feel you deserve it. Instead, have an honest assessment of yourself and answer these questions:
What are you bringing to the table? In other words- what skills & experience do YOU possess?

Is your experience relevant and does it run parallel to responsibilities of the job? and do you have a  proven track record of killing it on the job? If so, where's your receipts? Receive any rewards and/or acknowledgement?

Are you exceeding what the job requires or falling short in a few areas?
Step 2 -  Now get your research on. Hit up glassdoor--searching by company & title will give you insight into salaries of people in the role within that organization.  You can also get a general idea of the salary range based on years of experience by checking out payscale.com. Another way is proactively reaching out to an agency recruiter (e.g Michael Page, Randstad, etc). While this approach is hit or miss based on the experience of the recruiter you're speaking with, it's worth a shot. If you get a reputable recruiter they'll be able to tell you the salary ranges because they likely place people in these roles for a living.  A really good recruiter will be able to give you the progressive skill sets needed for the higher end of the pay range.
Step 3 - Now that you have all of this data it's time to synthesize your info.  You should be able to establish your low, medium and high range based on your current skill sets/experience.
Step 4- Establish your floor number- this is the number that you refuse to go below. You need to be realistic here. You already conducted your self assessment, know what the market pays based on your experience and know where you might be falling short. Have that number in your head. Now establish the nice to have number. This number is   going to be higher than your floor and it should be higher than what you'd likely receive in any annual pay increase from your current employer . Finally think about the number at the high end. Yup the almighty number that if offered, you know without a shadow of a doubt that you'd take it.
 
Step 5 - It's time to negotiate- go for it!!! Ask for the number in the higher end of the range. You might just get that number or at the very least through negotiations you can come in with an offer higher than what was initially offered and closer to what you want.
There are so many different variables that can come into play when it comes to negotiating.  Keep in mind these steps provide a good foundation to work from and are just one tactic of many that could be used in the course of negotiating salaries.  
For information on additional ways to negotiate or to learn how to navigate those sticky conversations sign up for the Shak Empowers newsletter, where I'll drop gems that you can use to get the offer that you want.
Bottomline is, know your worth and go for it. If you have a solid approach in place, when implemented, you're likely to come to a mutual agreement.  As with anything, the more you do it, the better at it you become; and before no time you'll be negotiating like a boss.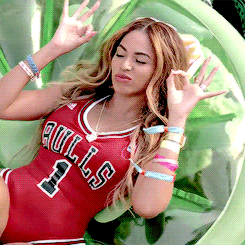 So lose your fear my friend take that step forward and ask.
Please reload