Yasss,  join the mass exodus to the kingdom of Wakanda!  You know you want these tickets. I know you do because if you didn't you wouldn't have clicked the link. Well I've got 'em and I'm gonna tell you how to get them...won't cost you nothing but the 2.5 minutes it takes to read this.
First off, if you haven't seen Black Panther yet, but are jumping on the #WakandaForever bandwagon never fear. I won't hold it against you. It just means you're a bandwagoner, you're not alone, you're apart of a tribe and there's others like you. I will, however,  let you know this...   
Black Panther was blackness personified! Yes, in all its glory! There was so much melanin, intellectual stimulation, sexiness and overall positive imagery!!!
This multi layered story snatched my edges.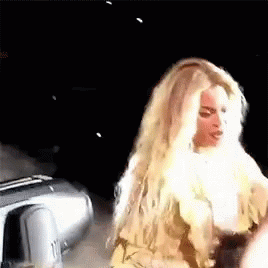 For those of y'all that performed your civic duty by going to check out Black Panther you know what I'm talking about.  It was an event!!!! It was the best movie premier for us, of all time!!!!
We went in droves. We bought tickets early and we showed up and showed out honey! Black Twitter had us all prepped coordinating our African garbs perfectly.  We wore our dashikis and Kufis with pride!
Movie theaters needed a damn Black Panther photo booth.  Y'all know y'all was in front of the Black Panther poster display like:
Marvel fans definitely were out to support!
Look,  I'm gonna make a statement that just might cause an uproar within the marvel community fan base but I have to keep it real. I was completely unaware of the story line - dare I say that I'm not a marvel fan, much to the chagrin of my son and many others in my family, yet I had to support. Infinity wars?? What? Nope dunno what you're talking about.  
You don't have to worry about me getting into any debates about whether DC is better than Marvel. Pfft, I couldn't name characters from either side. But before you Comic-Con nerds come for me, just know up front that I don't care...
...and I guess I, too, am a bandwagoner! 
My reason for watching this movie is bigger than any Infinity War. My reason for getting amped for the anticipated debut of Black Panther was driven by Black Pride.  Simply put, the mere mention of a predominately all black cast as Black Superheroes is enough for me to show up and show out. I'm here for it!   
***Sidenote: Only strong reference I've had for any Black hero that moved me was Guy Johnson's (Maya Angelou's son) book Standing At The Scratch Line.  Fictitious black hero yes, but a hero nonetheless.***  
Black Panther is filled with so many subliminal messages that capture the weight of today's complex social issues and injustices. Hell Killmonger's character was on the brink of becoming a modern day Nat Turner. And the rise of women empowerment with the recent #MeToo and #TimesUp movements left me stanning for the Dora milaje - elite warrior women that protect Wakanda. I mean, c'mon. They are BADASS!
Regardless if you're a bandwagoner or Marvel Extraordinaire, Black Panther's REPRESENTATION of black people is necessary. Our kids need to see themselves within various headstrong characters to know they can be powerful, valued and educated. Hell some adults need to see these images so as to help them feel empowered to shape their own narrative.
This whole concept of creating this mass exodus to Wakanda got me thinking and I've got some questions:
Why  can't we create our own Wakanda in the real world? Seriously, I'm talking about creating Wakandan communities with our own heroes.
Some of you might be saying I'm reaching, but am I? Those of you that saw the movie would argue that vibranium doesn't exist. Maybe not, but let me ask you this...what is our modern day vibranium? Is it education? Just wondering…
There's so many parallels here. How often do we have situations where you have the black elite that turn their nose up to helping those that still suffer from feeling oppressed? Hmm... just asking…
Ya know I wonder…. if we showed up to the polls like we did over the weekend to see this movie would #45 be Prez? Just thinking…..
Also, sidenote--is the bankhead bounce dance making a comeback?? (I could not get enough of the shoulder bounce proceeding the ritual challenges to take the throne.)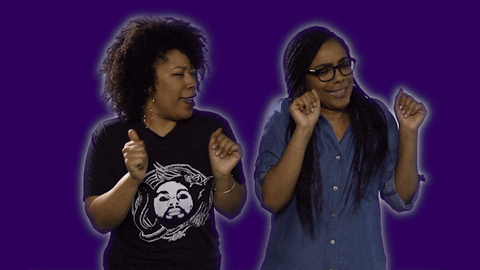 Lastly, how many babies do you think will be named Wakanda in 2018? I'm taking bets!!!

In all seriousness, the outcome of black people uniting to uplift and support each other is priceless. We all have the ability to create our own Wakanda within us. We just need to cash in the tickets we already possess, lose any excuses, dig deep and be trusting enough to use each other.

#CreatingWakanda #WakandaForever
~ Shak

What are some immediate steps the black community can take to build "Wakanda?" Share your thoughts with me at shak@shakempowers.com.
Please reload